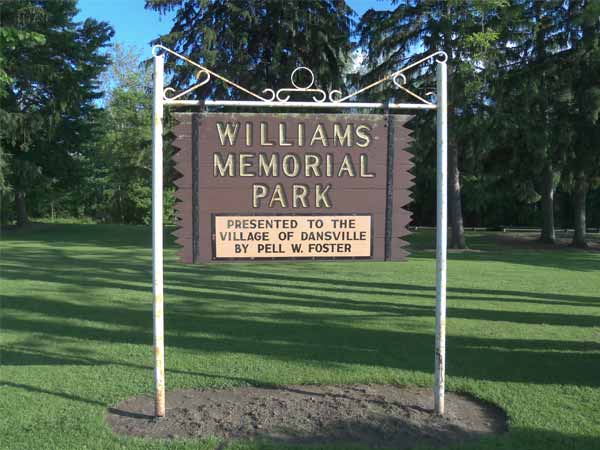 Inducted 1995
Several successful buisinessmen are listed among the Dansville Hall of Famers; but it's safe to say that more Dansvillians worked for this mans company than anyone elses in the village's history.
Pell Foster was born in New York City; his father William Foster Jr., was president of the first elevated railroad company in New York. He was also owner of the Retsof salt mine, which was founded in 1883 (Retsof, of course in Foster spelled backwards). That same year, Pell Foster graduated from the School of Mines at Columbia University, and would be employed as an engineer at his father's mine, and would utilize his know-how to help make Retsof the nations largest supplier of rock salt. In 1897 he married Anne Williams, daughter of John C. Williams of Dansville (Who himself the son-in-law of another Hall of Famer, Dr. James Faulkner).
But Pell Foster had ambitions beyond salt mining. Together with his cousin Ernest, in 1894 he founded the American Waterworks Supply Company, and in begun studying the new superheater technology from Europe. their efforts culminated in 1902 with the Foster Steam Superheater, the first supperheater made in the U. S., which recieved U. S. Patent #744323. They also gave their company a new name, Power Specialty Company. To Manufacture their new product, they contracted, and eventually took over, the George Sweet Manufacturing Company in Comminsville, which had previously specialized in farm machinery and steam engines. The plant would officially take the Power Specialty name in 1914.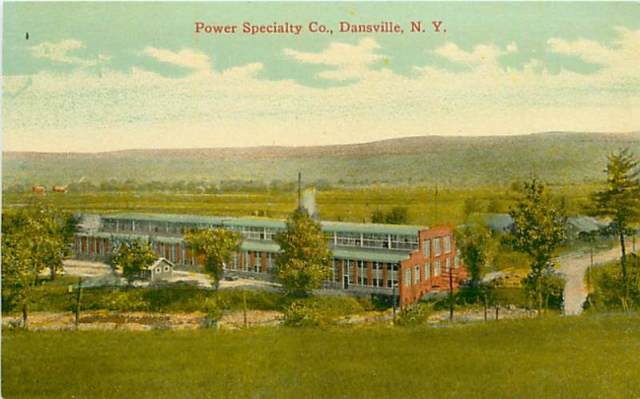 Yet another name change would occur in 1927, when Power Specialty merged with New Jersey-based Wheeler Condenser & Energy Company to form Foster Wheeler Corporation. For much of the rest of the 20th century, Foster Wheeler would be Dansville's largest employer, reaching its peak during World War II, when well over a thousand people worked to supply boilers for Navy battleships.
Pell Foster served as Foster Wheeler's chairman of the board until his retirement in 1935; he died just a week shy of his 85th birthday, at his winter residence in Arizona. The Property in Dansville which had beloged to his father-in-law John Williams he bequeathed to the village; in 1963 it was formally dedicated as Williams Memorial Park.