(February 21, 1752 – May 17, 1831)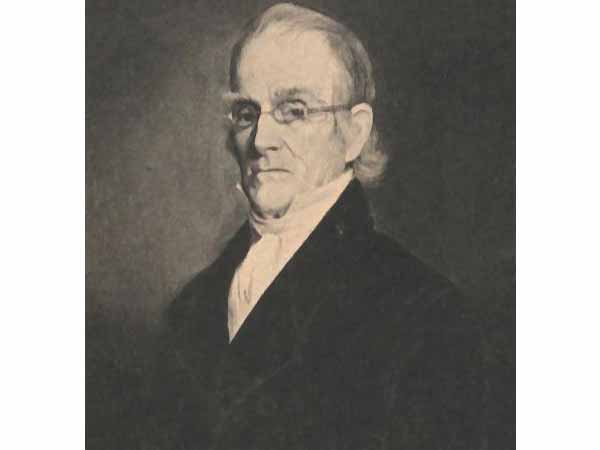 Inducted in 1995
from Dansville 1789-1902
Colonel Nathaniel Rochester, from whom the city of Rochester is named, visited this locality in 1800, and came to reside here in 1810, having first purchased a large tract of land embracing the most of the water power of the village. He bought the mills which had been erected for the Pulteney estate, and built the pioneer paper mill of Western New York. He was an officer of the Revolution and a friend of Washington. In 1814 he disposed of his property here, a part to Rev. Christopher Endress and the rest to Jacob Opp, both of Easton, Pa. Rev. Mr. Endress went back to Easton to take charge of his former German Lutheran church. His two sons, Judge Isaac L. and Doctor Samuel L. Endress afterward became residents of Dansville. Mr. Opp built a grist mill, clover mill and tannery on his property near the upper Readshaw mill. Near them were the mills erected by Captain Williamson. Later, William Porter, one of the settlers of 1796, and his brother David erected a saw mill, grist mill and paper mill by the side of Canaseraga creek, on the other side of the valley. A grist mill built by David Sholl in 1800 was burned in 1807.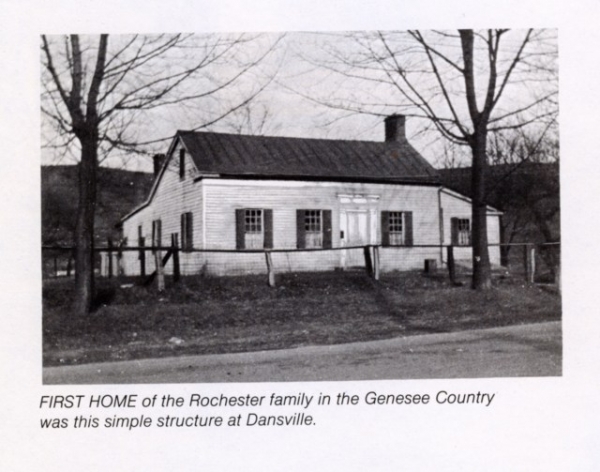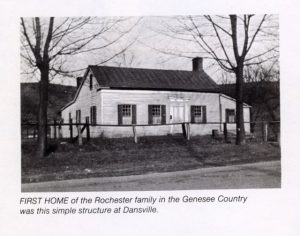 In some reminiscences of William Scott of Scottsburg, deceased, he stated that in 1812 Jared Irwin and John Metcalf were the only Dansville merchants, and brought their goods from Philadelphia overland to the Susquehanna, and thence by boat to Newtown (Elmira). Mr. Scott came here from Sparta that year to be a clerk for Mr. Irwin. James McCurdy also clerked for Mr. Irwin about that time. In 1813 John Shepard came from Connecticut, and became a merchant. At that time trade was nearly all a barter business. Wheat was then sent to Montreal.
Peter Sholl came from Pennsylvania in 1808. There were then about a score of houses, but neither church nor school building within the village limits. Mr. Sholl soon became owner of a grist mill and traded a good deal with the Indians. In the log school house a mile north of the village there was preaching some of the time on Sunday and singing school once a week.
Some of the settlers not yet mentioned who came before 1800, were Frederick Barnhart, Jacob Martz, George Shirey, Jacob Welch, James Logan, William Phenix, John Phenix and Jared Irwin.
Grave Marker